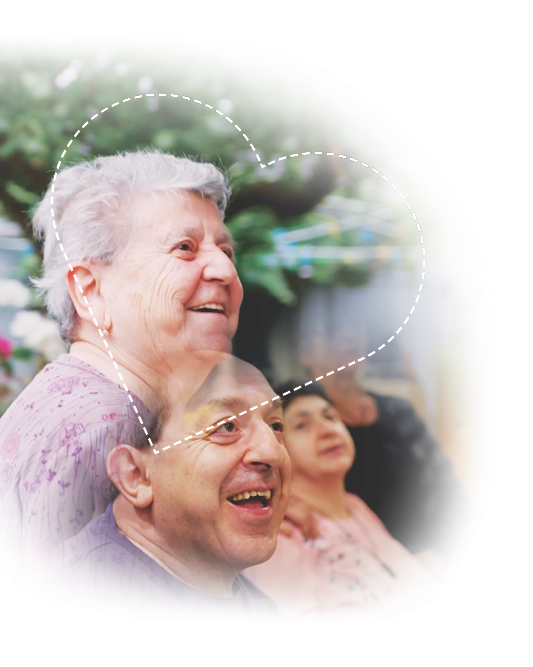 The love that a mother has for her children is limitless. There is no further proof of this than the love Enza has for Carla and Roberto.
Born in Italy and migrating to Australia as a young woman in 1959, Enza and her family were welcomed with open arms by Melbourne's vibrant Italian community. A few years later, as her two wonderful children Carla and Robert began to develop and explore the world around them, both were diagnosed with Cerebral Palsy.
The love that Enza has for Roberto and Carla bursts from inside her. Enza has dedicated her strength and drive to ensuring that Carla and Roberto can remain living happy and fulfilled lives at home with her. "The time I've had with my kids makes me very happy" Enza shares. "Their life is just like everybody else's ", explains Anna, their aunt, "they can't walk, they can't talk but they can understand everything."
Enza is now eighty-seven. Her resolve for her children to remain in the home they love has only grown, sharing that she feels as if she must stay strong for her children, "I want to stay until the last moment, for my kids." 
Working with the support team at Independence Australia and clearly communicating her wishes with the team and her family, Enza has set up a plan that ensures that Roberto and Carla will have a home for many years to come, even when she passes on.
Their home is warm and welcoming, with modifications to allow for ease of access, care, and support from Independence Australia's team of support workers who are present twenty-four hours a day, seven days a week.
Support for families like Enza's is only possible with donations from generous donors like you.
By donating today, you can fund a stable and well supported future for Carla and Roberto and others just like them.
We urgently need to raise $250,000 so that we can provide access to secure and stable living situations for Victorians living with a disability. 
Please help us reach our target of $250,000.
We are deeply grateful for your support.
Independence Australia is a registered deductible gift recipient (DGR). Donations of $2 and over are tax deductible. 
Watch our story
Businesses of all sizes can help make a difference for people living with a disability