Welcome to Inform
Inform Magazine is released quarterly by Independence Australia and includes articles written by people who have lived experience with disability along with advice from experts working the disability space, providing you support in navigating the NDIS and our community at large.
Take advantage of a 20% discount at Independence Australia for enhanced comfort and peace of mind.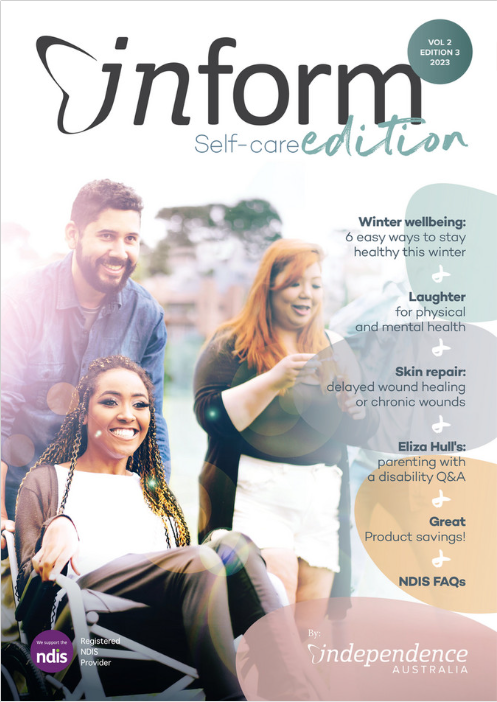 This issue provides information supports to highlight the importance of self-care all year round.
I never really understood what it meant to be part of the disability community until a few years ago, when I started working for Youth Disability Advocacy Service.
Inform Vol. 2 - February 2023
Your one-stop-shop for learning more about the products, support and resources avialabe to our community.
Subscribe to Inform
Be the first one to receive our quarterly magazine, Inform