Independence Australia Daddo Charity Golf Day 2021
Independence Australia

thanks all those who supported the

16th annual Independence Australia

Daddo Char

ity Golf Day

.

Our 2021 Independence Australia Daddo Charity Golf Day was a resounding success, and we can't thank you enough for your support. We were stoked to see so many new participants teeing off, as well as many familiar faces.

We raised close to $60,000 through the event, one of the first events back for many of us after a long winter of lockdowns. Given that our psychology and counselling programs receive little to no government funding, we can ensure that we're able to continue providing vital mental health support to people living with a disability or other personal need, thanks to your generosity.

Many congratulations to all this year's winners – you can check out that winners list and photos of the day here.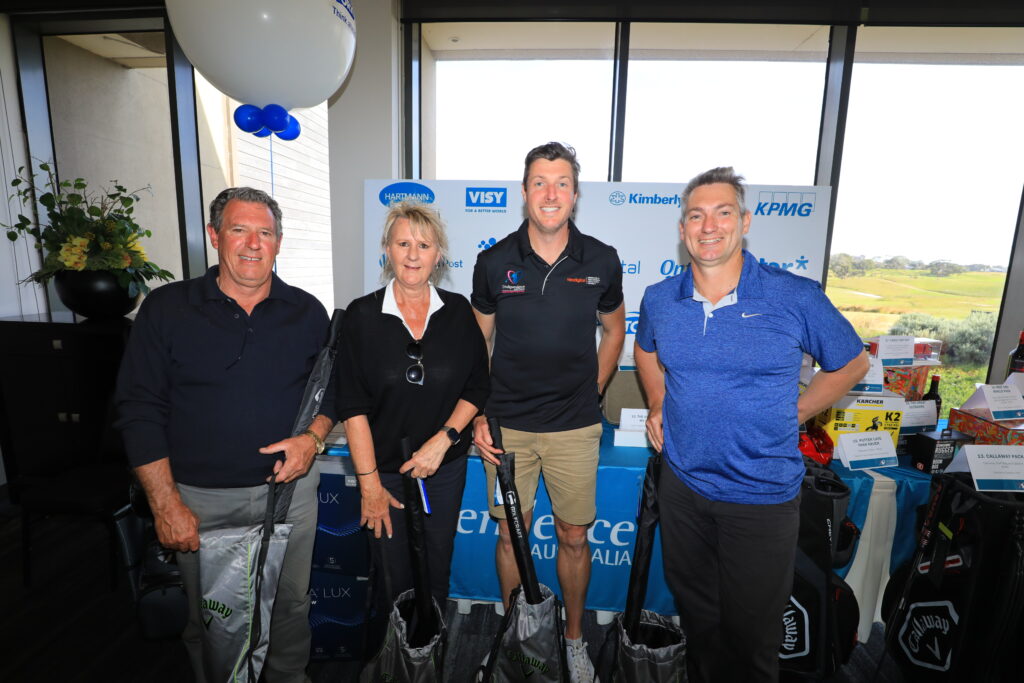 Once again, our sponsors' and supporters' involvement in the day was paramount to its success. With their generous contributions of team and raffle prizes, they ensured the day was incredibly successful. Below you'll find a comprehensive list of our sponsors and supporters – we are grateful to every one of them.
Thank you all once again and be sure to get in touch early to secure your sponsorship for next year! Contact our Communications and Events Manager Alicia Norton via email – [email protected]
Key Event Sponsors:
Advance Careers
Amalgamated Distribution
Asaleo (TENA + Tork)
Australia Post
Balance Internet
Fastway Couriers (Aramex)
Hartmann
HESTA
Jetty Road
Kimberly-Clark Australia
KPMG
Molnlycke Health Care
Neodigital
Ontex
SalaryPackagingPLUS
Star Business Solutions
TAC
TPG
Visy
Raffle Donors:
Arthurs Seat Eagle
Blond Robot
Wilma McCrann
Nick Piazza
Gumbaya World
Bendigo Heritage
Living Legends
Remedy Kombucha
TPG
Mornington Golf Club
Crown Equipment Trucks
Southern Golf Club
Patterson River Golf Club
SleepCorp
Melbourne Cricket Club
Callaway
Asaleo +TENA + Tork
BSN Medical
Nick Piazza
Drummond Golf
Stage II and Edge Clothing
Richard Burn
Bunnings
Ego
Aramex
Global Ballooning
Nestle
Melbourne Cricket Club
Neodigital
Nestle
VISY
As our  organisation's  largest  annual  fundraiser,  the  Independence  Australia  Charity  Golf  Day  has now  raised   more   than   six    hundred   thousand    dollars     over  the years it has been running.