Essential items for your new arrival
Preparing for your new baby's arrival can be both exciting and overwhelming, especially in today's world of lockdowns. Thankfully, shopping online for your baby supplies is a great way to save time and money, all in the comfort of your own home.
Huggies nappies and baby products have been helping new mums and dads prepare for their newborn's arrival for over 40 years. To help you prepare for your baby's arrival, we've put together the following list including baby essentials and time-saving tips, so you can bring your infant home, relax, and simply enjoy this special time together.
Nappies – how many do I need?
Newborns go through between 8-12 nappies each day, so you'll want to ensure you have plenty on hand when you bring your infant home for the first time. It's recommended you have at least a two-week supply at home, as well several in your nappy bag for those quick and often last-minute trips outside. Huggies Ultimate Newborn Nappies are available in a convenient 28 pack making it easy to remain stocked up.
One way to ensure you never run dry (or your baby is perpetually wet) is to pre-order your Huggies Nappies and have them ready in your nursery. If you are unsure what size your newborn might wear, Huggies have developed a sizing guide to assist in finding the perfect Huggies nappies fit for your newborn. You can also keep referring back to this sizing guide as he or she grows.
Pads and Ice Packs
It's important not to forget your own body's needs after giving birth. Whether you have a vaginal birth or C-section, your body will need some tender, loving care and there are products to help.
Make sure you have sanitary pads and ice packs at home to keep you comfortable for the first few weeks. You'll want to ask your gynaecologist which ointments or creams are best have on hand to apply to tender areas. These will help areas stay clean, dry and heal while keeping you as comfortable as possible.
Baby body care products
Eventually, your perfect little bundle of joy will have a nappy rash, extra-long fingernails and definitely need a bath – sometimes all on the same day!
Make sure you've pre-ordered newborn care items to help ease the pain of the rash with Huggies gentle baby wipes and a suitable nappy rash cream; keep them from scratching themselves with baby fingernail clippers; and don't forget a baby bath thermometer to ensure the bath water temperature is always just right.
Baby Capsule and Pram
When you take your baby for a ride in the car or a walk down the street, it's important you have tried and tested your baby capsule and pram for ease of use.
Trust us when we say the first few times of clicking the baby capsule in place or folding out the pram are not always easy, especially when you have a baby in your arms. But you'll eventually get the hang of it. It's important these items are not only safe, but also easy for you to place your bub inside, as well as take out and put away.
Bottles, Nipples and Nipple Cream
Whether you feed your baby with a bottle or your breast, you'll want to have things ready at home whatever you decide.
For bottle feeding: there are a variety of bottles and nipples to choose from online, so buy a few different ones to see which best suits your baby once home. Make sure you have at least 4-6 pre-washed, sterilised bottles and nipples ready-to-use before you come home, too. And if you're choosing to use a bottle, don't forget the all-important bottle steriliser.
For breastfeeding: make sure you have a nipple cream or salve at home to help keep your nipples from cracking, ease discomfort, and keep your baby fed without disruption.
Online ordering for these newborn essentials is all about making life easier for you when you bring your baby home. Then all you'll need to do is savour those precious moments with your bub and relax knowing you have everything you need.
This article has been sponsored by Huggies and created for Independence Australia.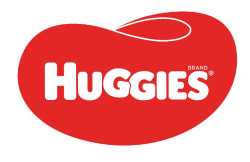 Looking for more children's health advice?
Check out our wide range of children's health articles sourced from healthcare professionals and industry experts.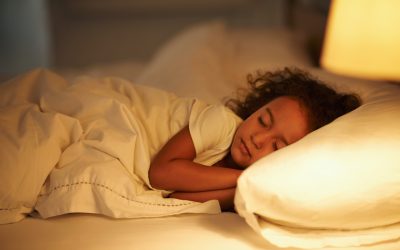 How can I help my child stay dry at night? Toilet training is a big milestone in every toddler's (and parent's) life However, toilet training usually occurs in two phases — Day Training and Night Training — which are two completely different processes. Day training...