Helping your school get ready for your child
Things to consider in developing a health care plan to support a child with a disability or chronic disease to get ready for school
When starting at a new school, many families will organise ways to support their child with all the expected changes in life; managing their new school bag, making friends, opening lunch boxes, how to tie shoe laces, and the ins and outs of playground politics.
But what if your child needs more than that? Managing a child with a disability or a chronic disease requires so much more; communication books, medications, alterations to mobility or different seating plans. For some children, such as those with the rare disease Epidermolysis Bullosa, even the different weather patterns need management strategies put in place, as hot weather can cause spontaneous blistering, or old wounds to become worse.
So, what do these parents and caregivers need to consider when getting their child ready for school?
Care Plans
Many states in Australia will have a department of Education Health care plan for public schools. This plan is filled out by the school and the family. Extra documentation from your primary treating team is always a good idea as supporting documentation to the main plan.
Topics to cover in this plan could include alterations to any of the following;
| | | | |
| --- | --- | --- | --- |
| Mobility | Medication | Excursions | Alterations to motor skills for learning |
| Eating and drinking | Emergency management | Who to contact and when | Attendance |
| Toileting | Sport | Wound care | Medical surveillance and expectations through the year. |
School Structure, classes & support already in place
Some schools already have learning support classes, or support classes in place for children with special needs to progress through mainstream classes. Occasionally families choose a school outside of their area as the structures in place may support their child more effectively. Strict school boundaries can be discussed with the principal, as attending a different school may be easier and more cost effective than altering classrooms, walkways, and bathrooms in your local school.
Sometimes these schools also have more funding and ability to have support staff assisting in classrooms as they pool funding from different students for resources.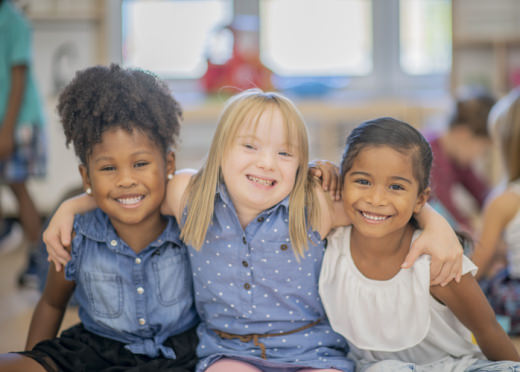 Funding
Two examples of families that worked with their schools with positive outcomes;
Case 1
Starting a new school.
John (name changed) has a rare disease called Epidermolysis Bullosa and is moving from his preschool to his local primary school. The local preschool staff have already worked together with the primary school to let them know about John and his requirements.
Strategies that Johns family have utilised
Additional documentation to support the school health care plan
Linked other educators to the school for practical advice on ways to support John in the playground and classroom
Set up an education session at school for staff so that everyone can learn about EB and why John needs additional support
Creation of an "Introduction letter" for parents and students in Johns class so that everyone understands why John wears bandages and doesn't play the same way as other children
An OT assessment of the school, so that a report could be used for funding applications
Funding submitted to department of education for classroom support
Funding submitted to charities for wheelchair to mobilise more effectively around the playground and on excursions
Case 2
Updating Education of staff for ongoing support
Josie (name changed) has been at the same preschool for the last 2 years. Initially Josie and her family had put in place a lot of the same things that Johns family had done.
The family were settled and happy at the preschool however, as time passed, they noticed that more incidences in Josie's care, her wounds, and her communication book kept popping up.
After enquiring at the centre, Josie's family learnt that all the staff in Josie's room had been educated on how to support Josie, however, none of the original staff that received the training directly from the Educator/hospital staff, still worked in the room.
Ongoing education of staff had been passed down from other staff and appears to be diluted over time.
Strategies put in place by Josie's family to support her at preschool
Update the health care plan written for the centre, and the addition of a 'Date of next review' and 'date of next education session by health professional'
Inclusion of the communication book where parents could communicate with staff about any changes to health or wound care over night, and staff could communicated with parents about health  changes during the day
Communication books are common practice in the younger years at day-care but are often phased out in the older years.
Personalise your child's plan to get them ready for school
Contact your local lead treating professional or care coordinator when your child is starting or changing schools, or if their care needs change. Many health professionals working with children with chronic illnesses have experience supporting families through these life stages. They will be able to help create a plan and education strategies specific to your child!
More children's health advice
Looking for more tips on caring for children? Check out our wide range of health articles, sourced from leading professionals.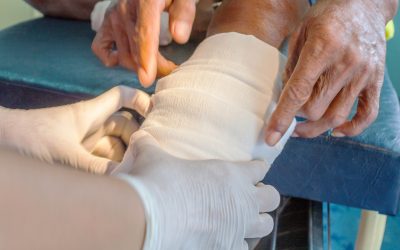 Lacerations & AbrasionsThe Skin The skin is the largest organ of the body, and it is the first line of defense against disease and any breach in skin integrity has the potential to develop an infection1. The skin has several important functions, it protects the...