Should I use disposable or washable incontinence underwear?
Choosing the right incontinence products can be an overwhelming task. There are so many different products to choose from, including disposable and reusable incontinence underwear, pants, liners and even pads.
You might be wondering: how do I choose the right incontinence products for me? What incontinence products are even available? Do washable incontinence pants and underwear work?
When 4.2 million Australians over the age of 15 experience incontinence, it's a common issue to face. But with our handy guide, you'll be picking the right incontinence products for you in no time.
What types of incontinence products are available?
Everyone's needs are different—and thankfully, there are a lot of incontinence products to choose from, including:
Incontinence underwear
Incontinence pants
Incontinence pads
Each of these can be washable and reusable, or disposable—and each have their own pros and cons.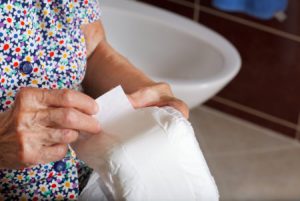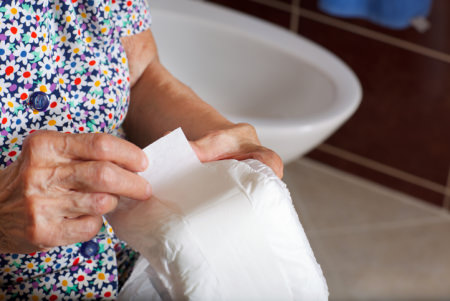 How do I choose the right incontinence products for me?
With so many options on the market, picking the right incontinence product can be difficult. When picking which products are best for you, consider things like:
Budget: Disposable underwear is cheaper in the short-term, but regular purchases add up over time. Washable incontinence underwear, on the other hand, is more expensive to purchase upfront, but since they're reusable, you won't need to buy them as frequently.
Volume: How much protection do you need? Disposable incontinence underwear is able to hold a larger volume of liquid, which may be more suitable for overnight use, or if you will be unable to change during the day. It may be handy to measure your volume output to decide if washable incontinence pants or underwear might be suitable for you.
Mobility: If you struggle with movement, choosing a belted incontinence product might be best for you—especially if you need someone to help you. If you're able to go to the toilet on your own, a pant or underwear product may be more suitable.
Comfort: Reusable products can be more comfortable, because they look and feel like real underwear and pants. This can give you more confidence when wearing them.
Usage: Since disposable products can hold more liquid, they're typically worn longer, so you need to take extra care to prevent skin irritation and infection. If you only need incontinence protection at night, bedding pads might be a better option.
Time: If you choose reusable and washable incontinence products, you need to plan ahead to make sure you're on top of your washing, and you're not caught without any clean incontinence products. If time or energy is an issue for you, disposable products might be more convenient.
Need: While many disposable brands allow for fecal leaks, many washable incontinence products aren't suitable, so this is an important factor to consider.
Personal preference: Are you more comfortable with a particular kind of incontinence underwear? Are you in an environment where you have easy access to washing facilities? Do you want to reduce your waste to improve your environmental footprint? These are important questions to consider when making your decision.
How do washable incontinence pants and underwear work?
Like reusable incontinence underwear, washable incontinence pants are designed to draw moisture away from the body. This absorption helps to reduce chafing and burning, making using incontinence pants a much more pleasant experience.
Reusable incontinence products are made up of three layers. The first layer sits against your skin, and is usually made from cotton or polyester—or a combination. It allows fluid to easily pass into the middle absorbent layer, leaving the first layer dry and comfortable. The third, outer layer has a waterproof barrier, which protects your clothes and other surfaces from coming into contact with any liquid.
How do I choose the best washable incontinence pants or underwear?
Unfortunately, there's no one-size-fits-all answer to this question—but there are a number of factors that can help you decide what incontinence pants or underwear are best for you. Consider things like:
Material: What is the product made from? How thick is it? Is it comfortable on your skin? Breathable? Does it protect against leakage, and keep your skin dry?
Scent: Does it protect against odours? Does it have a pleasant smell? Are you sensitive to certain scents?
Size: Does it have inclusive sizing, or just one-size-fits?
Is one kind of continence product better than another?
Not necessarily. Choosing the right incontinence product depends on your personal situation and needs—and remember, you don't need to stick to one type of product.
You can mix and match disposable underwear with washable pants, depending on your needs on any given day.
Need help picking the right incontinence product for you? Check out Independence Australia's handy fact sheet.
 Visit Independence Australia store to check continence product that suits best for you.
Meet Our Clients
Get to know more of the people that your purchases have made a difference with.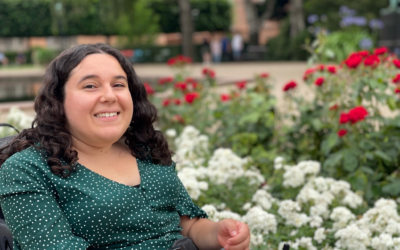 Inclusion in Education Starting out school, most kids are bright-eyed, nervous, and excited. There can be an apprehension of whether school will go well. When it's a student with disability, those apprehensions might be slightly different. There could be questions...