What is the right continence pad for me?
Incontinence is rarely spoken about, but it's highly prevalent. In fact, urinary incontinence affects up to 13% of Australian men and up to 37% of Australian women (Australian Institute of Health and Welfare, 2006). Given the number of individuals affected, there are many variations of products on the market. One such product developed to manage incontinence is a continence pad.
If you suffer from incontinence, help is at hand. There are many products available that can make a difference to lifestyle and we have the guide to assist in selecting the right continence pad to suit your needs.
When it comes to absorbent products there's now a world of choice. Individuals can opt for washable/reusable or disposable pads. Disposable pads are available in a variety of styles including all-in-one (nappy style), belted undergarments or a pad and pant system.
The key factors to address when determining the right continence pad:
1. Correct absorbency
Pads offer different absorbencies – from light to moderate to heavy. It's important they provide the right absorbency to suit each individual's needs. If you are unsure which absorbency you require, follow these steps with the help of a continence nurse to select the right pad for you.
Wrap an unused pad in a plastic bag and weigh it in grams (set the scales to zero first).
Wear the pad until you have leaked.
Place the used pad in the same plastic bag and re-weigh using the same scales.
Subtract the first (dry) weight from the second (wet) weight. This will give you the amount you have leaked in grams (providing the pad has contained all the leakage).
One ml of urine weighs about one gram. So, if they're left with 50g then you know that there was about 50ml of urine in the pad.
They can do this several times to get an idea of how much they leak each time. They may also be able to see if the amount they leak varies between different activities or if you have a 'usual' amount.
2. Correct size
It's important to use a pad that fits properly – otherwise it can leak and cause skin rashes, abrasions and inconvenience. A good way of ensuring correct size is to have a healthcare professional measure your waist or hips (depending what the style/ brand requires), and inform you of the level of absorbency you will require.
3. Correct style
Products need to suit differing lifestyles. For example, pull-up pants are suitable for people with active lifestyles or dementia, but are unsuitable for people with poor dexterity.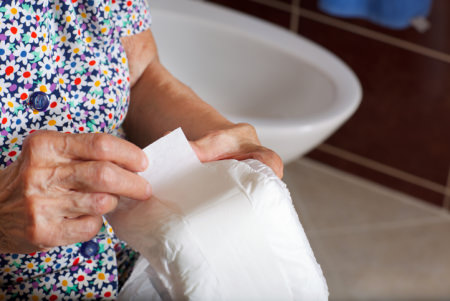 Everything you need to know about the different types of disposable continence pads:
Here's a no-nonsense, straight-talking guide to the choices in pads available to assist in selecting the right continence pad
More Continence Advice
Looking for more tips on managing incontinence? Check out our wide range of health tips from leading health professionals.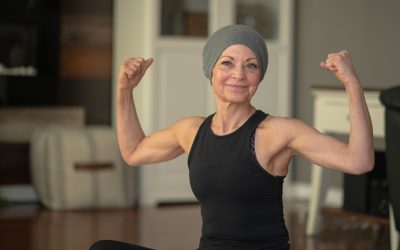 Exercising with incontinenceLiving and exercising with incontinence can pose many challenges. Your workout routine can be directly affected by unwanted leakage due to strain from exercise. Studies have shown that sadly, up to 20% of women have reported quitting their...