Top Condom Drainage Questions
Condom drainage is a method for men experiencing urinary incontinence to collect and drain urine. A condom connects to a drainage bag, which drains the urine into the urine storage bag.
Our health professionals share the answers to common questions we receive around condom drainage. Please note the information supplied is general in nature and you should consult your medical practitioner for individual advice.
During summer I like to wear shorts but find that the catheter drainage bag shows. Are there smaller bags that won't show?
There are drainage bags that can be worn under shorts. Sometimes bags with minimal tubing or a direct inlet will suit depending on the length of the shorts. One brand can be worn horizontally rather than vertically on the leg and there is another bag that can be worn around the waist. There are also catheter valves available that don't require a bag. I would need to discuss your personal situation in order to recommend what is the most appropriate for you.
Click to view our wide range of condom drainage products.
I am using condom drainage but find that the condom rolls and the adhesive sticks to my clothing. Sometimes it actually comes off. Is there anything to stop this from happening?
It sounds as though the condom may be too long for you. Condom drainage is available in a standard length as well as a shorter and longer length. The full length of the sheath should be able to be rolled out. Check to see which size you have and perhaps trial a shorter one. Remember that measurements may change as you get older or if your medical condition changes.
Click here to view our wide range of condom drainage products.
For overnight drainage I have been connecting a urinary plastic drainage bottle to my leg bag. I have been told these are no longer available. Are there alternatives?
Yes there are good quality 2 litre and 4 litre drainage bottles available. There are also many drainage bags available to suit overnight drainage.
Click here to view our wide range of condom drainage products.
I am a quadriplegic (incomplete) with a permanent catheter. My drainage bag becomes full in the middle of the night and I have to get someone up to empty it. Are there any larger bags available?
Yes there are four litre bags available. There is also a good quality 4 litre plastic drain bottle available. It comes with wide bore tubing. It is a durable product and can be reused for several months.
Can I adjust the length of the tube on my drainage bag?
The tubes of many bags can be cut to the length most appropriate for you. If your tube has corrugated sections ensure that you leave a smooth part of the tube at the end, before attaching the spare connector supplied with your bag.
A friend told me that there was a tap available that could be connected to my catheter so that I don't have to wear a drainage bag. Is this true?
A catheter facilitates drainage of the bladder. A catheter valve (tap) may be used providing that your bladder can hold a reasonable quantity of urine without discomfort or leakage. However a full assessment by your nurse is necessary as valves are unsuitable for some patients. Manual dexterity along with sensation or an awareness of the need to release the catheter valve is required so that the bladder doesn't become over distended. Catheter valves are usually not suitable for those with uncontrolled detrusor (urinae muscle) overactivity (which might cause urine to bypass), ureteric reflux or renal impairment.
More continence advice 
View our wide range of continence health advice, tips and recommendations, sourced from leading health professionals.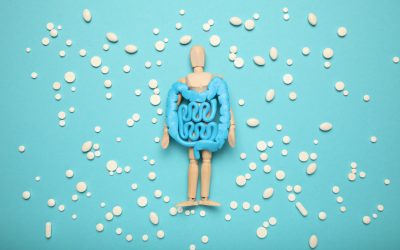 Look after your bowels for better health and well-being    Many of us shy away from discussing our bowels, but they play a key role in our overall health, so it's important to understand how to look after them. How our bowel works  Our bowel is part of our digestive...