Gastric band surgery – what's next
Gastric band surgery, also known as lap band surgery, is a procedure that's usually done as a way to help someone lose weight. The procedure involves putting a ring at the top part of your stomach to slow the entry of food into the main part of your stomach. This causes you to feel full after eating a small amount of food, which therefore leads to weight loss.
Surgery is performed under a general anaesthetic as a laparoscopic surgery (via two small incisions in your abdomen). You may be admitted as a day patient to have the surgery, or you may need to spend one or two nights in hospital.
Before surgery
Prior to surgery, you'll need to visit a dietitian who'll advise you on your diet for recovery, and how to change your eating habits after the procedure. You may also be given a meal replacement plan prior to surgery.
Your doctor will provide you with detailed instructions on how to prepare for the surgery, but you'll need to fast the night before.
After gastric band surgery
Gastric band surgery is usually straightforward with very minimal risks. Sometimes there is bleeding at the wound site, or infection may occur.
Shortly after surgery, you'll be encouraged to move around to improve circulation and prevent blood clots. You should continue to do this for around 30 minutes each day throughout recovery. However, avoid strenuous activity or heavy lifting for four to six weeks.
For the first couple of days, you may experience some pain and discomfort, especially in your shoulder. This is cause by the gas which is put in your abdomen during surgery. However, gentle walking and moving will help decrease gas and shoulder pain. Your doctor will also prescribe appropriate pain relief for you.
It will be a few weeks before you're able to eat solid food after your procedure. Until then, you'll eat a graduated diet, starting with liquid foods, then pureed foods, followed by soft foods, before finally moving onto solids.
Your body won't be able to absorb some nutrients as well as it used to following surgery, so you may need to take vitamin supplements. Those most commonly recommended include: iron, vitamin B12, folic acid, calcium, vitamin D, zinc, and thiamine (vitamin B11). However, seek the advice of a dietitian before taking any supplementation.
Arriving home after gastric band surgery
Some patients arrive home on the same day as their procedure, while others may come home after a couple of days.
You'll be able to shower, but not have a bath, as surgeons generally advise against soaking incision sites for the first week. You may also need to change your dressing. Be sure to follow all your surgeon's instructions, and know when you may need to seek medical attention (e.g. in the case of an infection, or bleeding).
As you won't be able to do any heavy lifting, ask someone to do household chores for you until your doctor gives you the go-ahead. You'll be able to drive once you're off your pain medications, but until then, you'll need to arrange for someone else to drive you about.
For more tips on how to take care of yourself after surgery, check out our article here 
Post-recovery
Along with weight loss, you may experience some other side-effects during the first three to six months after your surgery. These occur as your body adjusts to the change. They may include:
body aches
tiredness
feeling cold
dry skin
thinning hair or hair loss
changes in mood.
Be sure to attend your regular follow-up appointments with your doctor, to make sure your health is on track and your band is working well. If you notice any of the above side-effects, or any other changes you're concerned about, speak to your doctor.
Pre-surgery checklist
Having gastric band surgery can be overwhelming so we've put together a handy checklist of the things you'll need to think about before having your procedure.
Visit a dietitian and learn how your eating habits should change post-surgery.
Arrange for someone to take you home and stay with you the night after surgery (if you're a day-procedure patient).
Know what side-effects you need to be concerned about following surgery, and when you should to seek medical attention.
Ensure you have the appropriate supplies to change your wound dressings.
Arrange for someone to help you out with household chores.
Organise for someone to drive you around until you're able to drive again.
Ensure you have the appropriate liquid meals on hand for when you arrive home.
Consider making pureed meals and putting in the freezer to have on hand.
Stock up on any vitamin supplements your dietitian has advised you to take.
Organise to have relevant pain medication on hand.
Make sure you have someone you can call upon to help you out, in the case of an emergency.
Please note: The information supplied is general in nature. Please consult your medical practitioner for individual advice.
Looking for more health advice?
Check out our wide range of health articles, support resources and information.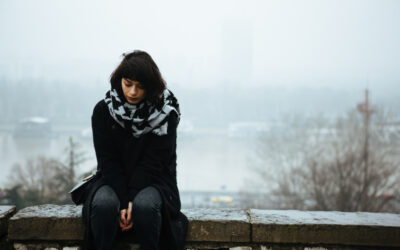 Mental health during the colder months Have you ever heard of the 'winter blues'?  A lot of people find that their mood drops during the colder months. While it can be easy to put it down to cold, miserable weather, the winter blues can actually be a sign of a more...