How our Social Enterprise is helping those in need
When you shop with Independence Australia you're doing more than you think.
How our social Enterprise helps people
To explain what we mean when we say we're a 'social enterprise', we've put together a short video to introduce you to a few of the people who we've been able to help, thanks to your purchases.
Our stories – Meet some of the people that your purchase has helped
Your purchase makes a difference to people like Philomena.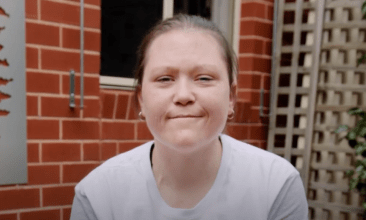 Jess's Story The more we're supported, the more we can help people like Jess. Just over a decade ago, Jess described herself as an average happy-go-lucky girl in her early 20s. Jess loved running, bike riding, and competing in marathons and was studying at TAFE to...