How our Social Enterprise is helping those in need
When you shop with Independence Australia you're doing more than you think.
How our social Enterprise helps people
To explain what we mean when we say we're a 'social enterprise', we've put together a short video to introduce you to a few of the people who we've been able to help, thanks to your purchases.
Our stories – Meet some of the people that your purchase has helped
Your purchase makes a difference to people like Philomena.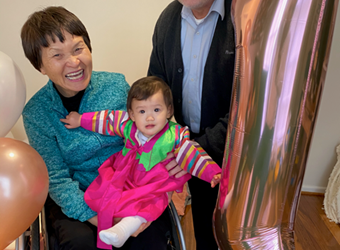 Young Ok's Story After sustaining a spinal cord injury, Young Ok struggled to adjust to her new life – but our support groups have been able to provide her with hope.My name is Young Ok Dowling. I have been retired for a number of years and live with quadriplegia...