Access NDIS Consumables Online
It's now easier than ever to shop for your NDIS consumables online with the Independence Australia website now offering online shopping for all NDIS funded customers.
If you would like to access your NDIS consumables online with Independence Australia, please fill out the form below.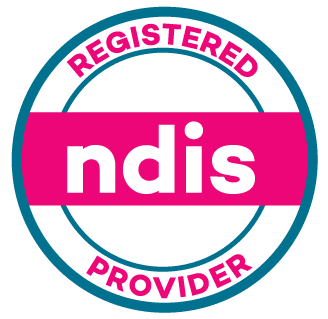 How Do I Order NDIS Consumables?
For Agency / Provider Managed NDIS customers: If you have completed your Service Agreement Form and included an email address, your NDIS account set-up is complete and you will have received an email to create a password allowing you to shop online.
For Plan Managed NDIS customers: If your Plan Manager has completed a Biller Authorisation Form, and you have provided an email address for web ordering, you will have received an email to create a password to shop online.
For Self-managed NDIS customers: If you are on a Self-managed NDIS plan, you control your ndis consumables purchasing. You can set-up an account and order via our online store, and claim the money back directly from the NDIA.
Please complete the form below and our Customer Service team will respond within 48 hours.
Once your account is set-up you will receive an email prompting you to create a password.
Self-managed funds allow you to control your ndis consumables purchasing, with you claiming back directly from the NDIA.  You can order via our online store.
If a Plan Manager is funded in your NDIS Plan, we can arrange to bill the Plan Manager once we receive a completed Biller Authorisation Form from the Plan Management Agency.
Independence Australia is a registered NDIS provider that can claim payment via the NDIS Portal directly.  To set up this option, a Service Agreement needs to be completed.
Who can order NDIS consumables? 
Purchasing Wound Care with your NDIS Budget
Did you know that you may be able to purchase your wound care supports with funding from your NDIS consumables budget? If your wound care or pressure injury management is directly related to your ongoing disability support, then the NDIS may be the most appropriate funding body to provide support. To be eligible for this, you'll need to provide the NDIS with a wound care plan which details what supports your doctor recommends for your disability support needs when you are creating your NDIS plan.
Once you have your NDIS plan approved with wound care supports included, you can use this budget to purchase the products that you need.
Independence Australia stock a great range of wound care products, everything from adhesive dressings through to foam dressings can be found in one easy and convenient online store, with innovative new products being added regularly.
If you need to set up an account for NDIS funding, our NDIS funding page will help to guide you through the options, depending on your NDIS Plan.
Our Agency / Provider and Plan Managed NDIS customers can now order NDIS consumables online via the Independence Australia store, once your NDIS account has been set up.
Self-Managed customers are able to shop via the online store without completing this process.
For detailed information on NDIS consumables and what's included, plus information on core support, capital support and capacity building supports, read our NDIS Consumables guide.