Caring for aged parents at home
Thinking about caring for your aging parents at home? With Australia's aging population set to reach 6.5 million people by 2035, home-based care is becoming an attractive option for many families.
As long as providing elderly care at home is safe and rewarding for everyone involved, embarking on home-based elderly care can be a wonderful experience. Of course, caregiving can also be stressful and exhausting over the long term. To help you determine whether caring for aged parents at home is right for you, we've listed five things you need to consider ahead of time.
Understand how much care your family member really needs
Taking a moment to think about how much care your parent or family member really needs can save you a lot of problems down the track. A great way to do this is to make a list of all the things that they currently need help with. You can start by just writing down all the small things that you already do for them and then ask yourself a few questions such as:
• Do they need help with daily tasks?
• Do they need constant supervision?
• Are they safe in the kitchen and bathroom?
• Is help needed during the day for things like showering and eating?
Once you have compiled this list, you can then make a few additional notes around whether or not your aging loved one is likely to need additional help in the foreseeable future. For example, are they scheduled for surgery? Is movement and mobility likely to be a problem for them? And will you need to fit-out your home with safety rails and mobility aids?
Be realistic about how much help you can offer
It's natural to want to care for a loved one as they age, and many people find caring for aged parents at home to be very rewarding. Those who do it successfully are realistic about how much care they can provide themselves without harming their own health.
You can start to map this out by making a list of your current commitments. Are you currently employed? Are you already caring for children? Will you be able to get out for a cup of coffee and socialise occasionally if you are caring for an aging parent? How about your own health and fitness needs? Writing out this list will help you realistically evaluate how much care you can provide without getting burned out.
Identify where to get extra help
A great way to avoid carer burn out is to get some extra help. Try to find different ways to get regular tasks off your to-do-list. For example, is it possible to hire a house cleaner to help you with tasks like vacuuming? Will other family members be able to help? Will you need to tap into home-help services for assistance with things like showering? How about respite programs in your area? Once you look around, you may find that there are quite a few options to help you with caring for your aged parents at home. Try looking into the NDIS to see if they can offer support.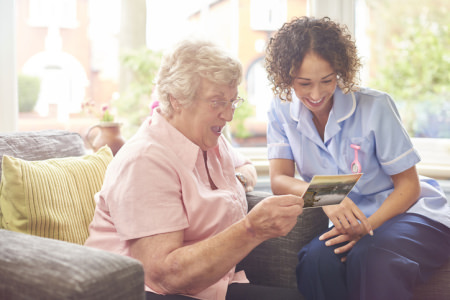 Share the responsibility of caregiving
Sharing the responsibility of caregiving is a great idea, especially if you have siblings or close relatives who are willing to help. Many people who care for their aged parents at home have agreements with other family members around taking responsibility for set tasks. For example, perhaps another family member can visit at a set time every week to allow you to take a break. Or maybe a brother or sister could stay at your house for a week every now and then to allow you to get away on holiday. There are no fixed rules around this, but sharing the responsibility will almost certainly lessen the workload for you.
Think about ease of daily living aids
Are things like drinking, showering and reaching difficult for your aging family member? Before they move into your home, you might like to think about the wide range of ease of living aids that are available for aging adults. Stores like Independence Australia and Mobility Aids Australia stock many items that can make daily life easier and more manageable. In fact, quite often, aging family members can continue to live quite independently with just a few modifications and items.
What's next?
If you're ready to start caring for your aged parents at home, you might like to look at mobility aids, extra care at home services and/or healthcare products.
More aged care articles
Looking for more tips on ageing? Check out our wide range of health tips from leading health professionals.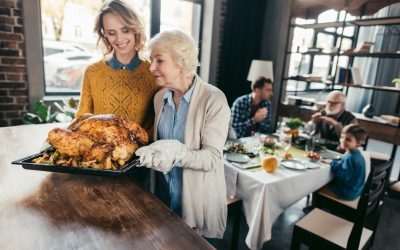 Transitioning traditions this Christmas Christmas can be an exciting yet often stressful time for all involved. There's lots to think about and plenty of planning required, but most families tend to share the load; one person might cook a potato bake while someone...