The season for toilet training
As the warmer weather approaches, the idea of toilet training creeps into the minds of many parents. Summer may seem like the perfect time to kick toilet training up a notch; your child is wearing fewer clothes which may make getting to the toilet a lot easier.
While working toilet training in to suit the seasons can make sense, the most important thing to consider is if your child is ready.
There are a range of resources to help you determine if your child is ready, so before proceeding, it may be worth familiarising yourself with these signs put together by the Australian Parenting Website so that you can be aware of what to keep an eye out for.
Once you are ready, it is best to be prepared!
Here are a few tips and tricks, as well as products that can help to make the process as easy as possible;
Toilet training can be a tough time 
It is important to stay calm and understand that the process may take longer than you had expected. Stay positive and celebrate any achievements – no matter how small. Take time to research and plan, come up with some methods that work best for your family and if the timing isn't right then don't push your child – keep an eye out for the signs that will let you know when they are ready.
More children's health advice
View our wide range of children's health advice, tips and recommendations, sourced from leading health professionals.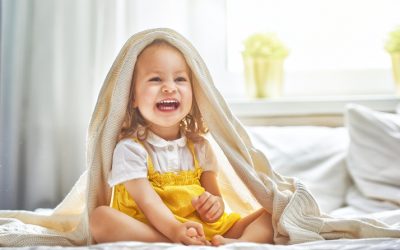 Toilet Training Essentials: Top tips, to help you and your toddler Each milestone in your child's life is a moment to be celebrated. But sometimes achieving these milestones can involve a lot of time and practice. Toilet training is one of those important, yet often...