Is exercising when sick the right choice for me? Here are the answers you need…
Sweat it out or stay on the couch and rest up – it can sometimes be tough to know which choice to make when you're not feeling 100%.
We're constantly told that exercise is important for maintaining health and wellbeing, and can be vital for helping to prevent many lifestyle related conditions but sometimes you just need to sit things out. Exercising when sick may not always be the best choice.
You've probably heard that 'sweating it out' can help a cold to pass by sooner and while there may be some truth to that, there are a few things that you need to consider for the sake of your health and those around you before exercising when sick.
The 'above the neck rule' for exercising when sick
The "above the neck" rule can be a useful indicator to help in your decision making. Healthline explains that this 'rule' gives the okay to exercise for those whose symptoms are only evident above the neck, such as a stuffy nose, sneezing or a mild head or earache. On the other hand, if your symptoms are evident below the neck or include body aches and a fever, then that is a pretty good way to decide that a day off is in order.
You might be itching to get back to your regular exercise regime but it's really important to ensure that you are healthy enough to do so – for your benefit and the benefit of those around you.
However, If you just can't keep still and want to move while you recover but are not ready for strenuous exercise when sick
Here are some ways to exercise when you're sick; 
Try going for a walk or a light jog.
If you have access to a private swimming pool, try doing some laps – avoid public pools while unwell.
Jump on your bike for a ride in the sun.
Give T'ai Chi or Yoga a try – they're low impact and you know you've always wanted to try them!
There are of course some activities that you should probably steer clear of when you're still a little under the weather. Try to keep it relaxed and avoid anything high intensity or involving heavy weights. Team sports should also take a back seat when you're recovering, especially if you're still contagious.
As always, it's important to listen to your body and respond to what it is telling you; allow yourself time to recover from a work out and if you feel more tired than you normally would, never hesitate to give yourself a break. Always listen to advice from your health care professionals and remember that sometimes a bit of time on the couch isn't all that bad!
More health advice
Looking for more health tips? Check out our wide range from leading healthcare professionals.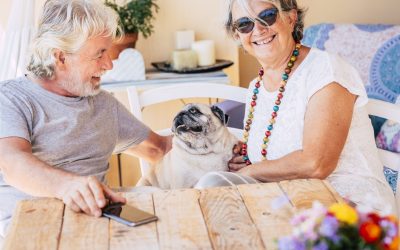 Adjusting your skincare routine for every season Choosing the right type of seasonal skincare is essential to keep your skin looking and feeling its best. Your daily skincare routine should include cleansing, moisturising, and the application of sunscreen each...