What is Andrology?
Andrology, according to the 2017 Dictionary of Gender Studies, is 'a branch of medicine concerned with diseases specifically affecting men'.  Andrology Australia however, described it as 'the study of the functions and diseases specific to males, especially of the reproductive organs. Did you spot the difference?
Andrology Australia felt so strongly about the inclusion of 'function' (think, healthy organs) and not just diseases that they changed their official name to 'Healthy Male'. This was a huge leap forward as men tend to assume that a lack of living with a disease is the same thing as being healthy. If only.
Both sources agree that andrology as a medical speciality is focused on the reproductive organs of men. I could list them or tell you that it is pretty much all the junk behind a well-fitting nail bag.
How Do I Find an Andrology Specialist?
There is no formal medical specialist for Andrology, but many health professionals have an interest, experience, and extra training in men's reproductive and uro-genital health. For example, I am a men's health physiotherapist with expertise in prostate cancer recovery.
Your average GP will have plenty of men's health knowledge and awareness. Given that the highest causes of male death and disability are nothing to do with a man's reproductive organs (e.g. cardiovascular disease, skin cancer, suicide, motor vehicle collisions) there is a lot of men's health work done every day in clinics and hospitals around the country.
For male fertility issues, including production (testicles), nutrition (prostate) and delivery (erectile function) of sperm, andrology is the medical area of expertise.
How is Andrology Different to Urology?
An andrologist will investigate and treat reproductive impairment in males, both for his health, and to enable successful fertilization. Having identified causes of fertility problems, they will proceed to treat these issues accordingly with medication, lifestyle modification (e.g. diet, exercise, no smoking), psychology, sex therapy and other strategies to improve outcomes.
Urology is the specialist medical area for problems with our wastewater system – from collection (kidneys), to storage (bladder) and release (urethras). Urologists work with both men and women to treat and manage  cancers, infections, anatomical deformities and bladder muscle dysfunction. For men specifically, they add prostate disease and erectile dysfunction to that list. Urologists are not directly concerned with sperm quality, only ensuring that it does not interfere with the urine delivery system.
Your primary medical carer will cover most men's health issues and will refer you to appropriate specialist care as and if required. For this to happen, men must learn to share their health and illness information with their doctor without fear or embarrassment. Trust me, they have heard it all before!
For more information
Looking for more health advice?
Check out our wide range of health articles, support resources and information.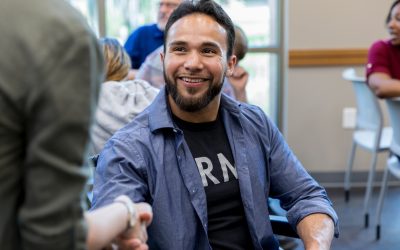 Finding Strength through Prioritising Your Mental Health – a Guide for Australian Men Gentlemen, are you too manly to seek an unmanly solution for an unmanly problem that you are too manly to acknowledge in the first place? If so, I wish you luck in navigating your...