Key questions to ask yourself as you navigate the NDIS
So you've heard of the NDIS, you may have even been advised that you are eligible to receive funding through the NDIS.  However, you may also have many ndis questions including what's next? While the process can seem overwhelming, there are many resources available to help you understand how to best be prepared. Ensuring that you consider some these key points will help to guide you through your some of the essential aspects of the NDIS and how they could apply to you.
How can you prepare for your NDIS Plan?
There many aspects that you are asked to consider when creating your plan and a few things that you will need to take along to your meeting with you. To help ease this burden, Independence Australia have created a free to access NDIS pre-planning booklet. The booklet contains a check list of reports to consider taking as well as a personal care checklist and worksheets to help you consider your specific needs in relation to community access, products (referred to as NDIS consumables), mobility aids, assistive technology, transport needs and hobbies – just to name a few.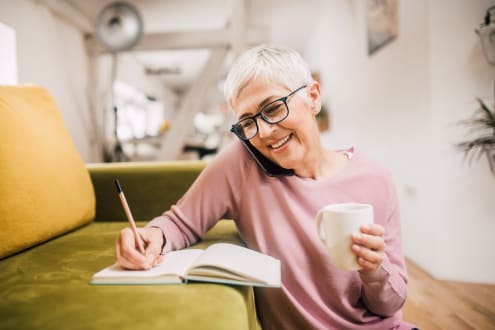 Have you considered what NDIS can help you to achieve?
You'll see it over again in your journey through the NDIS; planning is key. Being NDIS ready by planning ahead will help you down the track. Setting NDIS goals for your NDIS plan is a simple way to start your planning process, as this will help you to define what you might be able to achieve by participating in the NDIS.
Do you understand the NDIS terms that are being used?
Throughout the NDIS process there will be words used that may seem confusing. Often the terminology used in your NDIS plan or process will be unique to this application, or be used in a different context to what you are used to. Keeping the NDIS Glossary handy will help you to navigate the terminology.
Do you know where you can access services, core supports and ndis consumables?
Within your NDIS plan you may receive funding to access services, support or products amongst other things in your plan. There are many organisations who can provide these for you and it is essential that you spend some time researching in order to find the best fit for you. Independence Australia has a full range of NDIS consumables that can be delivered Australia-wide available to order easily online and offers full support packages for residents in Victoria.
Is your NDIS plan working for you?
After twelve months it will be time to review your NDIS plan. Reviewing your plan will allow you to make changes to ensure that the plan for the following twelve months best suits your ever changing needs. It is also a good time to address any additional ndis questions you may still have. It's okay if your goals change over time as your plan can also adjust to suit this.
Looking for more NDIS advice? 
Check out our wide range of NDIS information and support from the team at Independence Australia. 
How to optimise your NDIS Assistive Technology Fundingby Frances Gibson (Occupational Therapist) There's one important thing to help you reach your goals while making the most of your NDIS funding – and that's having a good understanding of the funding and how it...
This article is sponsored by Independence Australia, a social enterprise that provides choices for people living with a disability or other personal need, enabling them to regain and retain their independence within a supportive community.
If you would like to support the valuable work we do, you can help us to provide choice for people living with a disability or other personal need by shopping online with us or making a donation.