Accessible and inclusive playgrounds
Independence Australia is a registered NDIS service provider and provider of Inform Online and provides a range of options for beginning your NDIS journey, accessing supports such as NDIS consumables, viewing NDIS guides, resources and tools such as the popular NDIS planning booklet.
Play is so important for children that the United Nations recognise it as a human right. But for kids with disabilities, accessible and inclusive playgrounds have not always been available. However, that is changing thanks to organisations like Touched by Olivia, Variety and Play For All and guidelines like NSW's Everyone Can Play policy.
Today, there is a growing list of accessible and inclusive playgrounds around the country. From sensory experiences to accessible water features, these playgrounds can cater to children with a range of disabilities. Read on to learn where your nearest accessible and inclusive playground is.
New South Wales
Livvi's Place Westport Park, Park Street, Port Macquarie.
Ph: (02) 6581 8111
A wonderful example of an inclusive playground, Westport Park features a treehouse, carousel and a water play zone. Catering for children with autism, physical disabilities and visual impairments, Westport provides a range of sensory and tactile experiences.
Livvi's Place Merimbula, Ford Oval, Merimbula
Livvi's Place Jindabyne, Banjo Patterson Park, Kosciusko Road, Jindabyne
Stockland Green Hills Shopping Centre 1 Molly Morgan Drive, East Maitland. Ph: (02) 4933 2799
Livvi's Place Wagga, Bolton Park, Wagga Wagga
Livvi's Place Mollymook, Mollymook
Variety Livvi's Place Taree – Opening soon
Livvi's Place Dubbo, Lot 2, Talbragar Street, Dubbo
Livvi's Place Jordan Springs, Jordan Springs
Stockland Forster Shopping Centre, Breese Parade, Forster. Ph: (02) 6554 5044
Livvi's Place Elara, Marsden Park
Livvi's Place The Hills, Kellyville. Ph: 0433 473 537
Stockland Wetherill Park Shopping Centre, 561-583 Polding Street, Wetherill Park. Ph: (02) 9609 7766
Livvi's Place Parramatta, Ollie Webb Reserve, 37A Glebe Street, Parramatta. Ph: (02) 9806 5050
Livvi's Place Ryde, 194 Quarry Road, Ryde. Ph: 0414 506 606
Livvi's Place Five Dock, 19 Henley Marine Drive, Five Dock. Ph: (02) 9911 6555
Variety Livvi's Place Bankstown, Ross Street, Bankstown. Ph: (02) 9819 1000
ACT
Boundless Playground, Kings Park, Wendouree Drive, Parkes.
Ph: (02) 6207 1075
Victoria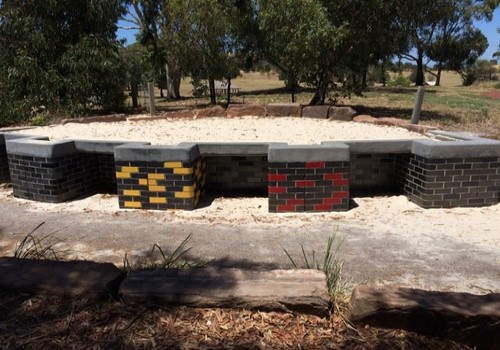 Brimbank Playspace, Keilor East
Only thirty minutes north of the CBD, Melbourne's Brimbank Playspace features swings for children with physical disabilities, an accessible water fountain and a tactile maze.
Livvi's Place Ballarat, Oak Avenue, Newington
Alice's Playspace, Errington Reserve, St Albans. Ph: 0414 506 606
Stockland Point Cook Shopping Centre, Murnong Street, Point Cook. Ph: (03) 9395 4722
Livvi's Place Casey, Boland Drive, Lyndhurst
Queensland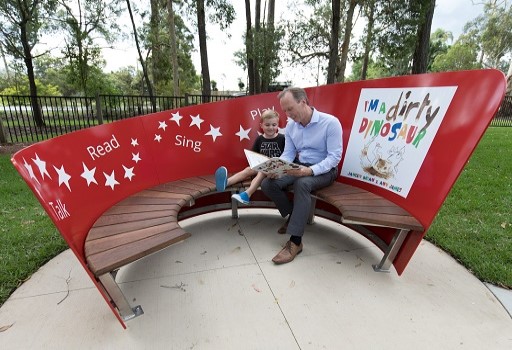 Pioneer Park, Landsborough
On the sunny Sunshine Coast, the Pioneer Park features a harnessed flying fox alongside an herb garden and textured greenery.
Livvi's Place Brisbane, Hawthorne Park, 100 Riding Road, Hawthorne
Livvi's Place, Stockland Rockhampton, 120-331 Yaamba Road, Park Avenue. Ph: (07) 4928 9166
Livvi's Place Elliot Springs, Elliot Springs, 28 Vista Place, Julago. Ph: 1800 881 091
South Australia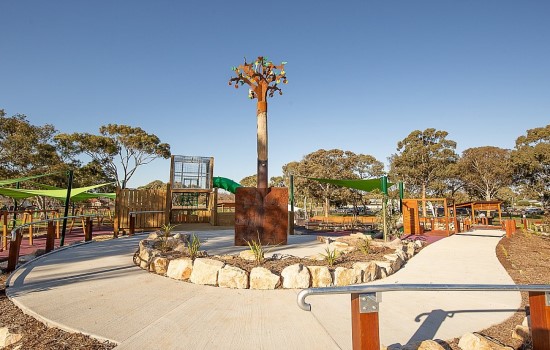 Hendrie Street Reserve Inclusive Playground, Park Holme.
Ph: (08) 8375 6600
The Hendrie Street playground was the first all abilities playground in South Australia. It features accessible slides and a carousel as well as sensory spaces designed for children with vision or hearing impairments.
Western Australia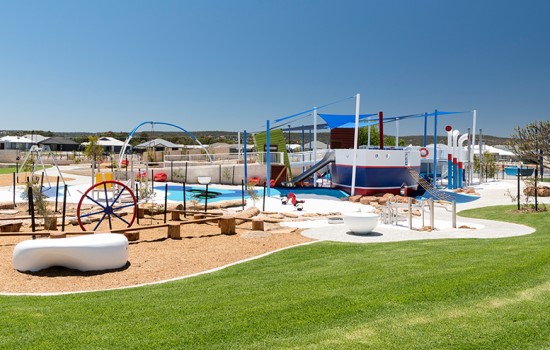 Sienna Wood Shipwreck Park, Hilbert.
Ph: 0414 186 890
Shipwreck Park, only 40 minutes for the Perth CBD, features a harnessed flying fox, ramp access for most of the equipment, a soft fall trampoline, sensory water play area and a musical play area.
Livvi's Place Playground Whitman Edge, Mayfield Drive, Brabham
Tasmania
Dru Point Playground, Margate
Only a 20-minute drive from Hobart, the Dru Point playground uses hedges to break the park up tino smaller spaces, helping to make it less overwhelming. The playground also offers a sensory play space and ramp access.
Do you have an experience with an accessible and inclusive playground that you'd like to share? We'd love to hear from you!
Get in touch at [email protected]