Sensory friendly holiday activities
Most families look forward to school holidays, particularly across the summer months. It's a time to relax, wind down and refresh after what's usually a busy end to the year. However for parents and families of children with autism, keeping them entertained particularly in overwhelming situations, can be a challenge.
What is autism?
Autism spectrum disorder (ASD) — also referred to as autism, is a broad range of conditions that affects how people behave and interact with the world around them. It may be mild, moderate or severe. The condition is characterised by difficulty in social situations and communication, restricted and repetitive behaviours and sensory sensitivities. Autism is a lifelong developmental condition.
The challenge for children with autism 
Children with autism find it difficult to understand non-verbal communication, how to respond appropriately in social situations and have trouble developing, understanding and maintaining relationships with others. They may also have sensory overload, which means that they are extremely sensitive to smells, sights, sounds and textures. These children often don't cope with holiday activities that other children find enjoyable.
However as the awareness surrounding autism continues to grow, there are many organisations providing special sensory-friendly holiday activities that cater for children with sensory needs.
Autism friendly museums
Museums around Australia are doing their bit to make museum experiences accessible to children with autism and their families. By providing social scripts and sensory maps, museums help families to plan their visit. As well as the usual busy, interactive spaces filled with lights, noise and multi-media, many museums have now created low sensory spaces that are quiet, have few people and no multimedia. Check out Museums Victoria, Museum of Contemporary Art Australia, and South Australia Museum.
Let's go to the movies 
Families living with autism can also enjoy sensory friendly films at many movie theatres around Australia. These sessions allow families to enjoy a movie in a safe and accepting environment, with sound and light adjusted to suit sensory sensitive kids. Children are also allowed to get up, move around and make noise. Visit Village Cinemas and Event Cinemas for further details.
Make a (quiet) splash
Aquariums in Sydney and Melbourne offer special low-sensory sessions from time to time. These events are aimed at families who would benefit from a calmer, more sensory friendly environment. Music is turned down, lights are adjusted and professional staff are available to lend a hand. Visit the Australian National Maritime Museum, Sealife Melbourne and Sealife Sydney for more information.
Indoor playtime 
Most indoor playgrounds would cause sensory overload in children with autism, but there are now a couple of indoor playgrounds offering sensory friendly play equipment and spaces for children with a hidden disability such as autism. We Rock the Spectrum Kids Gym located in Melbourne offers kids of all abilities a safe place to play using specialised sensory equipment.
Similarly, Legoland Discovery Centre in Melbourne provides sensory friendly mornings for kids and their families. At these sessions, there are quiet spaces, reduced noise and lights as well as specially trained staff available.
Calmer shopping 
If grocery shopping during the school holidays seems like a nightmare for you, why not take advantage of 'Quiet Hour', which is offered at select Coles and Woolworths Supermarkets. This initiative is designed to provide a low sensory shopping experience by reducing lighting, turning off the radio, lowering the volumes of registers and scanners, and eliminating activities such as trolley collections, and PA announcements.
Low sensory school holiday programs  
With more organisations aware of autism and the challenges it brings for families, there are an increasing number of holiday programs designed to cater for children who require low sensory activities. Contact the Autism Association in your state to find further details of upcoming programs and events your whole family can enjoy.
More health advice
View our wide range of health and accessibility articles, sourced from leading health professionals.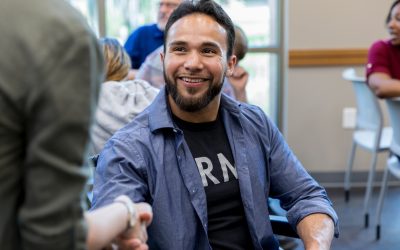 Finding Strength through Prioritising Your Mental Health – a Guide for Australian Men Gentlemen, are you too manly to seek an unmanly solution for an unmanly problem that you are too manly to acknowledge in the first place? If so, I wish you luck in navigating your...