Questions to ask when discharged from hospital
If you or someone in your care is getting ready to leave hospital, it's important that you have access to the right information. Understanding what questions to ask before you are discharged from hospital is one way that you can continue to get healthcare that is suitable for your needs.
Most hospitals have a system in place to give you information about what you need to do when you go home. This is called discharge planning. Discharge planning usually involves making arrangements for things like:
Follow up appointments and tests
Rehabilitation needs
Medications
Personal health goals.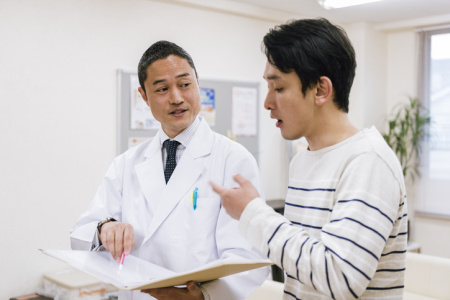 You might also like to ask questions and take notes on other topics such as:
Prognosis
Your prognosis is the likely direction that your medical condition will take. Be sure to ask your treating doctor what you should expect in the future. Are you likely to make a full recovery? Will you need to make dietary and lifestyle changes? What are the timeframes for treatment and/or recovery for your condition?
Symptoms
It's common to experience symptoms associated with surgery or medical treatment after being discharged from hospital. Ask your medical team what symptoms you are likely to experience, and for how long. Understanding what is normal, and what you should look out for is essential for your peace of mind as well as your physical health.
Prescriptions
Do you need to fill any prescriptions before you leave the hospital? Asking questions such as what medications you will need at home, and how frequently you should take them is an important part of the discharge process. Make sure to write down the information you are given so that you can check it once you get home.
Constipation
It's common for pain relief medications to cause constipation. It's likely that a staff member will talk to you about how to avoid constipation while you are recovering. If you are unsure, ask them about recommended treatments for constipation and where you can buy these products.
Catheters
Will you need to use a catheter once you are discharged from hospital? If so, do you know how to use it? Many people use catheters at home, and with the right instruction and a little practice this can be done painlessly. Talk to your care team about this before leaving hospital.
Rehabilitation
Most medical procedures require you to undertake some sort of rehabilitation. Depending on your condition, rehabilitation may be done at home, or under the supervision of a trained professional. Make sure that you are clear about what you need to do to rehabilitate properly.
Nutrition
Do you know what is needed in terms of maintaining a nutritious diet once you leave hospital? Some procedures can leave you feeling weak and lethargic. Others might make you lose your appetite. Whatever your situation, your medical team will be able to share insights with you on how to make the most of your meals and hasten your recovery.
Recovery
Asking questions around your recovery is important. Understanding the recovery process will help you set realistic expectations for yourself and those around you. Be sure to ask about returning to your regular activities such as driving, working or playing sport. It's also a good idea to find out how long any wounds might take to heal, and whether you are likely to experience difficulties using stairs, showers or toilets.
More health advice
View our wide range of health advice, tips and recommendations by visiting our health articles or checking out our top health articles below.
Accessible Public Transport Options and Concession Fares in AustraliaMany public transport operators provide free or discounted passes and accessible travel options for people living with a disability, carers, and seniors. Under the Transport Act (2002), Australia is...
This article is sponsored by Independence Australia, a social enterprise that provides choices for people living with a disability or other personal need, enabling them to regain and retain their independence within a supportive community.
If you would like to support the valuable work we do, you can help us to provide choice for people living with a disability or other personal need by Shopping online with us or Making a donation.