Adjusting your skincare routine for every season
Choosing the right type of seasonal skincare is essential to keep your skin looking and feeling its best.
Your daily skincare routine should include cleansing, moisturising, and the application of sunscreen each morning; and cleansing and moisturising each night. But with so many skincare products available, it can be difficult to find the right products for you.
Before using any new skincare product, it's recommended you do a simple patch test to ensure you're not allergic:
amount of product and apply to a small, discreet area of your skin, such as the inside of your wrist or inner arm.
Wait 48 hours to see if your skin reacts.
If there's no reaction, check your skin again after 96 hours to make sure you don't have a delayed reaction.
Once you know that you won't react to the product, you can feel confident about adapting to your new skincare routine.
Spring
We all look forward to warmer days when spring arrives, however our skin will still need extra hydration as we transition from winter winds and dry conditions to springtime showers and more sunshine. If you have dry skin, using a gel or slightly thicker lotion will help give your skin a little extra moisture, as well as provide a barrier to those lingering dry or windy days, making it the perfect choice for springtime skincare.
As the flowers fully bloom and summer gets closer, you need to make sure your skin is hydrated with the right amount of moisture for your skin type and the climate you're in. This may mean you need a slightly lighter lotion or gel as you get ready for summer.
Summer
As we say hello to more sunshine and the long, hot days of summer, we also know the extra heat and humid conditions can make our skin sweat. Now is the time to lighten up your base skincare lotion to allow your skin to breathe but still stay hydrated. We recommend serums containing vitamin C or E to help your skin regenerate. Don't forget to reapply several times a day, especially if you're exercising, swimming, or out in the sun for extended periods of time.
Autumn
Those lingering warm nights but shorter days are cues that our skincare routine is in need of a refresh. At this time of the year, our skincare lotions and creams require more moisturising properties.
Just as the trees begin to shed their leaves, Autumn is a great time to exfoliate your skin. This helps ensure you have fresh, new skin ready to absorb all the moisture and healing qualities a good moisturiser will provide.
Winter
This season has us layering our clothing, but it's also the time to lather up with thicker lotion, cream and nutrient rich oils. Without adequate hydration, your skin may become dry, flaky or itchy.
During winter, our skin can become quite dehydrated in the cold, dry air and while inside with the fireplace or heater on. To avoid dry skin, aim to reapply your lotion several times a day. We suggest having Tena Skin Lotion handy so you can easily pump, apply and keep your skin looking and feeling its best.
All seasons
Wear your sunscreen!
No matter what the season, sunscreen is an absolute essential whenever you go outside. Even when the sun is covered by clouds, those invisible UV rays can still damage your skin, so make sure you stay 'sun safe', and reapply often and as directed.
You can read more about the importance of sunscreen in our Common Summer Health Hazards article here.
Looking for more skincare tips? 
Check out our wide range of skin care information and support from the health professionals team at Independence Australia.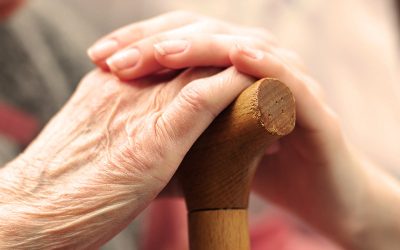 Skincare and incontinence Living with incontinence is an everyday challenge made even more difficult when skin irritation and conditions flare up. Unless incontinence skincare also becomes part of your daily routine, you could end up with some very uncomfortable or...