What is personal care? 
Some people need help with personal care so that they can live the best possible life and remain in their home for as long as possible. Personal care can cover tasks involving your hygiene (eg. showering, toileting including managing continence needs) or helping you with your personal appearance (eg. dressing, shaving or other grooming).
Everyone's needs and routines are different. You may need assistance with bathing or showering, while others may need help dressing, eating or to going to the toilet. Some people may require help for a short time while others need longer-term assistance. Accessing personal care services can help you remain more independent and allow you to carry out tasks that are part of your typical daily routine.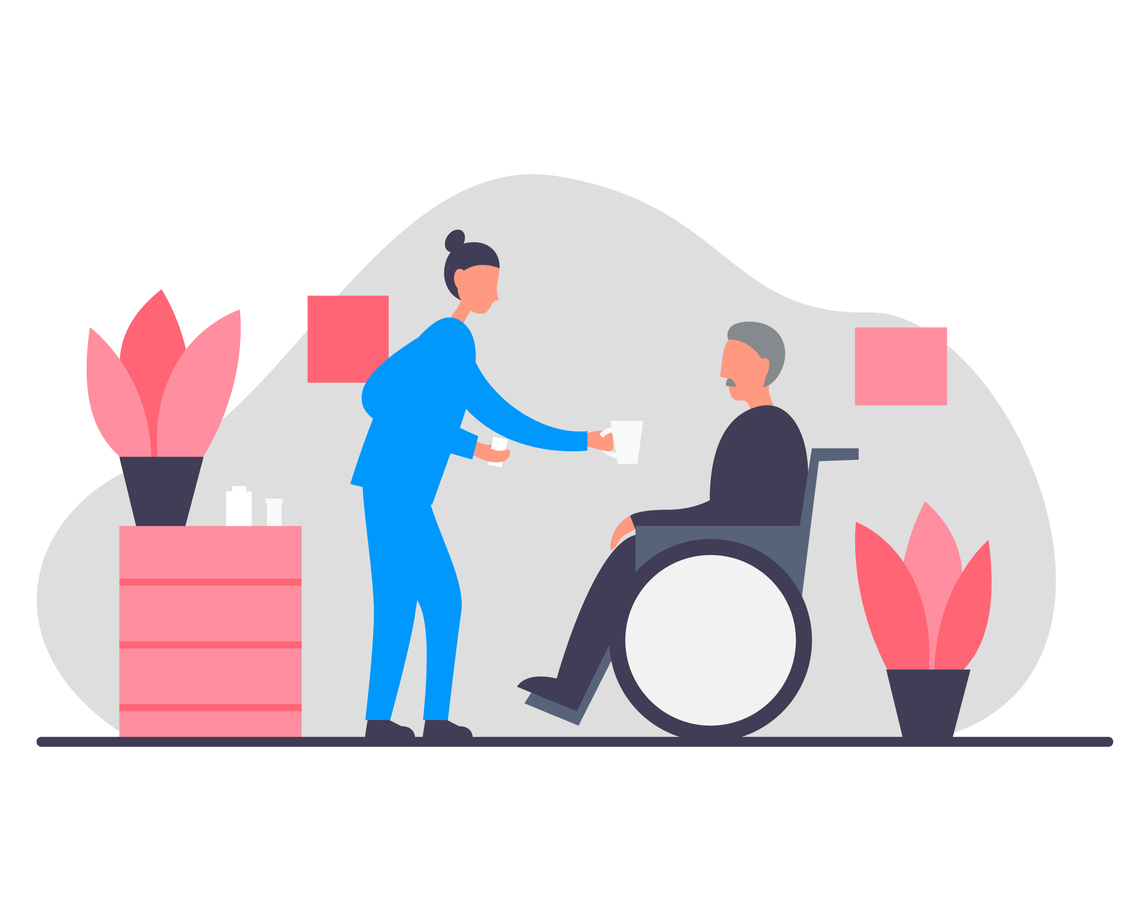 What types of personal care services are available?
Different types of personal care services are available to suit your lifestyle and routine. Some organisations supplying personal care require you to commit to a minimum number of hours per week or per shift, so it is best to contact them to discuss the best options to suit your individual situation.
Some of the types of personal care services offered by organisations include help with:
personal hygiene – help getting into the shower or bath, help to make sure you do not fall while washing or help with bathing
eating – someone to help cut up your food, feed you or prepare food for you
dressing – help putting on your clothes or with tasks such as doing up your buttons or belt
grooming –help styling your hair, shaving, applying make-up or creams or lotions to your body
toileting – help getting to the toilet or to managing your continence needs
moving out of bed – someone to help transfer you out of your bed to a chair or your wheelchair
administering your medication – help taking your medication because you have a physical disability or cognitive issues
social and community access – someone to help you participate in social or community activities or to go for a walk.
How much does personal care cost in Australia?
Some people may choose not to move to an aged-care facility and instead opt to receive personal care services at home. The cost of receiving in-home personal care services varies depending on the organisation, the level of care requested and the hours required to look after you. The cost also depends on the type of:
support personnel and their qualifications – for example, disability support person, registered nurse, nursing assistant
the type of care – for example, 24 hour live-in-care, occasional sleepover, short-term or long-term care, or a few hours per day.
Can I receive funds to cover personal care services?
The Australian Government provides funding to cover some of the costs of personal care services. You can find out if you are eligible to receive subsidies for these services and search for a personal care service provider by visiting the My Aged Care website.
Funding is also available to help those with complex care requirements – people with several complex medical issues and other personal factors. The NDIS provides funding to cover costs associated with providing services to assist people with complex care needs to go about their daily lives.
How Independence Australia can help you
Find more information about our range of services including personal care services and NDIS funding at Independence Australia. If you are not sure what is best for your individual situation, we have a number of options for you to get in touch with us.
Looking for more ndis information?
Check out our wide range of resources and articles.
How to optimise your NDIS Assistive Technology Fundingby Frances Gibson (Occupational Therapist) There's one important thing to help you reach your goals while making the most of your NDIS funding – and that's having a good understanding of the funding and how it...
This article is sponsored by Independence Australia, a social enterprise that provides choices for people living with a disability or other personal need, enabling them to regain and retain their independence within a supportive community.
If you would like to support the valuable work we do, you can help us to provide choice for people living with a disability or other personal need by shopping online with us or making a donation.